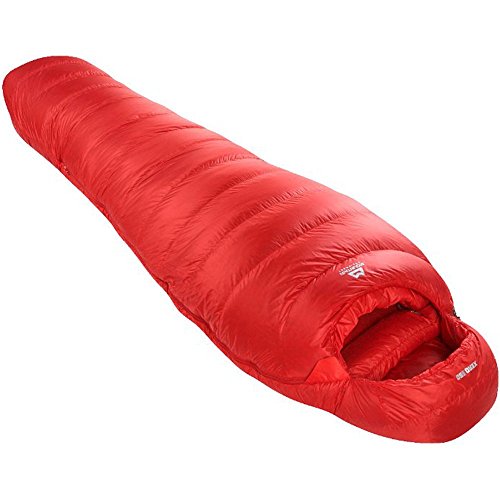 Best Sleeping Bag Deals of 2016
Camping is becoming ever more popular in the UK, so to help you sleep well outdoors we thought we would share some of the best sleeping bag deals of 2016. With so many beautiful locations to explore in the UK, spending our holidays in the great British outdoors is a fantastic way to escape and relax, and staying warm and comfortable for a good night's sleep is incredibly important.
Choosing a sleeping Bag
When you're chooisign a sleeping bag, there a few important things to consider:
Weight: will you be carrying the bag in a backpack, or are you driving to the campsite and using it as a "base"
Fabric: Are yo ulikely to use the bag in damp or wet conditions, and if so is the fabric water/moisture replant?
Fill: Down or synthetic? Down can become very heavy and loose its warmth if it gets wet, although there are some modern techniques that can make water resistant down. Synthetic can do better in damp conditions but can also be a littel heavier than down
Shape: Check the bag is large enough if you're tall, but also not too big to efficiently keep you warm
Left or right zip: if you're camping with a loved one, you may want to zip two bags together, and this is often possible with a left and right zip combo
Lets take a look at some of the offers available right now.
RRP: £59.99 current offer price £45.70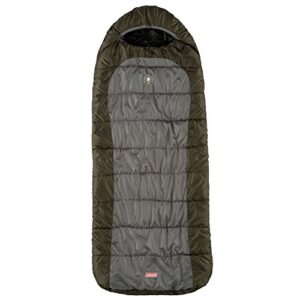 If you like plenty of room, or if you're tall and need a larger sleeping bag than some of the standard designs available, then the Coleman Big Basin Sleeping Bag could be the perfect choice. Designed to help you stay comfortable even when it's cold, the roomier design helps keep taller campers up to 6 ft. 6 in. warm from top to bottom.
Key Features
Maximum size for taller campers
Ideal for camping, caravanning or at home
Coletherm insulation for extra comfort
Size: 234 x 99cm
Comfort levels: -13 to +7 degrees Centigrade
RRP: £52.99 current offer price £31.79

The Highlander Echo 250 sleeping bag is designed to keep you snug and warm in colder temperatures. The sleeping bag is filled with 250g/m synthetic Hollow fibre, which is a feather shaped fill  that gives the bag extra loft without adding weight. It features include a 3D neck baffle, cowl hood and foot box offering extra protection and comfort to keep you warm from head to toes, and is ideal for those camping in winter or in cooler temperatures.
Key Features:
Warm and very comfortable
Soft inner fabrics
2 way anti snag zip + full length baffle
Thermal hood with draw cord
Shoulder baffle with draw cord
3D neck inner baffle
Foot box
Inner security pocket
Hanging loops
Shell Material Cire W/R Coated polyester Ripstop 260T
Lining Soft Polyester 240T Microfibre
Filling 250GSM (2 x 125GSM) QXF3D Polyester Spiral Hollowfibe
Comfort Temperature 4 C
Upper Limit 13 C
Lower Limit (-) 2 C
Extreme Temperature (-) 18 C
3 Season
Additional Information:

Rip-stop polyester outer
Soft polyester lining
The 3D neck baffle
Cowl hood design
Ergonomic box foot design
QXF3D spiral hollow fibre filling
RRP: £400.00 current offer price £370.00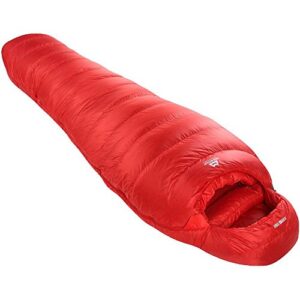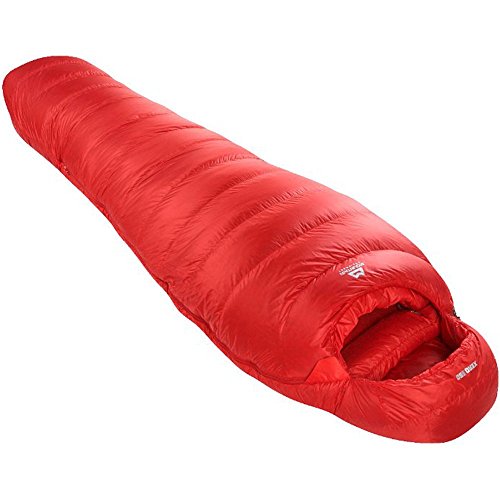 Mountain Equipment's newly developed "Alpine Fit" mixes ground level seams and re-profiled down distribution to create the best thermal efficiency and minimise weight and bulk.
The high quality goose down is used alongside their lightest fabrics and EXL® technology for uncompromising performance and ensures incredibly high warmth-to-weight ratio. It's one of the lightest bags of it's type in the world, and the Xero range remains the perfect choice for anyone who needs to travel light and fast in difficult or remote environments.
Key Features
A Good Nights Sleep Rating down to -11C
EXL – Expedition Fit with EXL top lining to improve loft, thermal efficiency and comfort.
Trapezium 4 – 4 baffle trapezoid foot piece with Bull-Eye technology for maximum down control and warmth.
Ground Level Seams – Maximises insulation at the sides of the bag.
Zip length with anti-snag baffle.
Summary
So there you have it, just a few of the great sleeping bag deals available right now. Whether you're preparing for a camping trip this Summer, planning a bigger expedition, or looking ahead to some time under the stars this Winter, there's plenty of great sleeping bag offers to suit all budgets and requirements. We'll keep this page updated, so keep checking back to see more of the best sleeping bags of 2016.